We offer photographic services, linked to the field in which we have developed a real expertise over the years:
Architectural photography:
Whether you want to entrust us with your project in outdoor or interior architecture photography, we will be happy to study your need.
Our specialization in image editing is a plus, architecture photography knowing its specificities and constraints (light, contrasts, optical distortions, etc.) often requiring a suitable post-production work.
Quality of service is our priority, we adapt to the demands of our customers, and deliver the photographic work entrusted to us as soon as possible.
En plus d'un équipement photographique professionnel complet, nous utilisons une optique à inclinaison et décentrement, spécialement adaptée à la photographie d'architecture. Voir plus bas, ou la rubrique équipement photo.
The projects are all different, so we will be able to make you a costed proposal once your need is identified. We will therefore be happy to talk about it beforehand, ideally, during an appointment. We will be able to present our offer in detail, as well as our work in pictures (on tablet).
Thank you for your visit.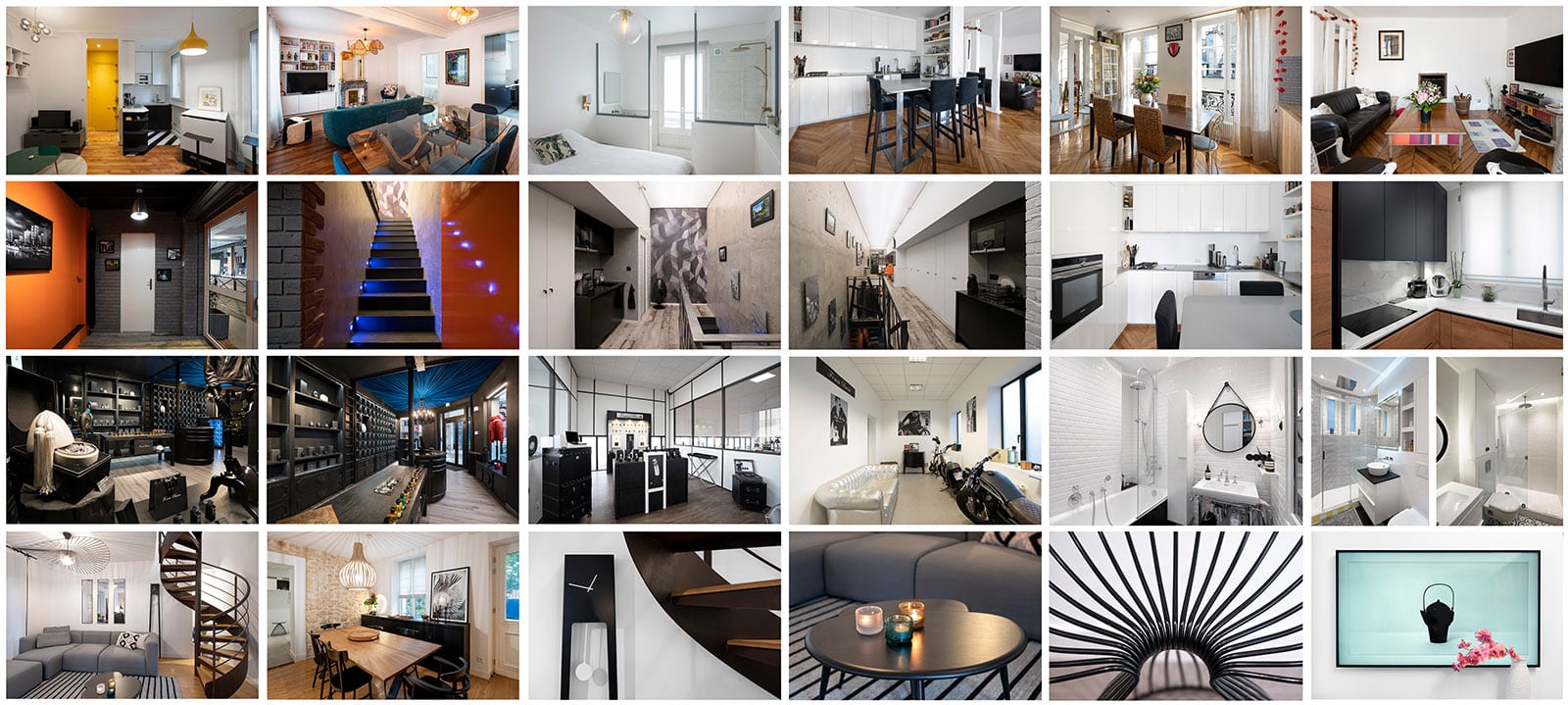 You can see a more detailed presentation of our services on the Houzz website:
(click on the logo below)