Photoshop Courses - Workshops - Photo Courses
Welcome to my website!
I offer training courses in Adobe Photoshop software.
From initiation to creative retouching, you will find in my offer formulas adapted to all levels and according to your needs.
 I organize occasional outdoor photo courses, as well as in-person workshops.
PHOTOSHOP COURSES ARE CURRENTLY
IN PROMOTION
The key points of my trainings
A complete offer, from initiation to creative retouching
Exclusive contents
An original and tailor-made method
Simple techniques and explanations
An experienced trainer
The courses are given by videoconference. The video and
files exercises are provided
Immediate practical application during Photoshop courses
Follow-up of trainees after training
Attractive workshops
Collaboration with photographers / trainers
All my courses are available in French and English
You can find all my news here
ONLINE PHOTOSHOP COURSE
CURRENTLY ON PROMOTION
Learn how to use image editing reference software
Offering unlimited possibilities, Adobe Photoshop software allows you to control every pixel of an image. Whether it is simply to correct exposure, colorimetry, or to make complex photomontages, the wide range of tools offered by the software allows to obtain precise results. 
The Photoshop courses are individual courses offered in videoconference (live) via the Zoom application. 
Learn the technical basics of photography
My photo courses will allow you to discover and learn the technical bases essential for the practice of photography. All the fundamental technical points will be explained and put into practice.
Whether you are a novice or an amateur photographer, I will adapt my courses to best meet your expectations and needs. The number of participants in the photo courses is voluntarily limited, in order to ensure a better quality of follow-up for each participant. Photo courses are available in Paris, in the countryside, and in Charleville-Mézières (08 Ardennes).
Learn photo and Photoshop techniques by attending my workshops
I offer workshops, either myself or in collaboration with photographers from different fields and styles.
The workshops usually take place online, and occasionally in the classroom, in order to study image processing with Adobe Photoshop software. Depending on the formula, part of the workshop may also be devoted to shooting, which will then be done on location.
Take advantage of discounts by choosing the different packages
Thanks to the packs, you benefit directly from a discount, compared to buying the courses separately on the site. The different formulas allow you to make your choice according to your needs and your objectives.
Blog
Find my news, topics about photography, image editing, and much more
Facebook page
On my page you will find reviews from my clients, new images, and news.
YouTube channel
Video tutorials will allow you to discover tips or techniques for retouching images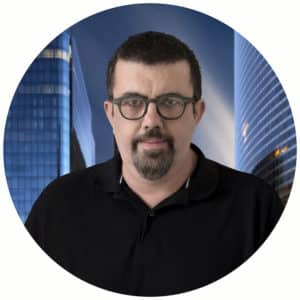 Images, again and again

!
Passionate about photography and image retouching, and communicating on these subjects for many years, it is also with the same energy that I invest myself in the services that are proposed here. Do not hesitate to contact me. I will be happy to inform you, in order to find the offer best adapted to your request. You can also find a lot of information in the frequently asked questions or discover my photographic career.
Thank you for your visit,
David Duchens
Check out my portfolio
You will be able to see a selection of images that I practice in different styles
For any information request
You can contact me using the contact form
or
call me
(call by clicking directly from a smartphone)