On this page, you'll find my latest news, including new offers, promotions and occasional videoconference presentations.
Subscribe to my newsletter to receive my news directly in your mailbox.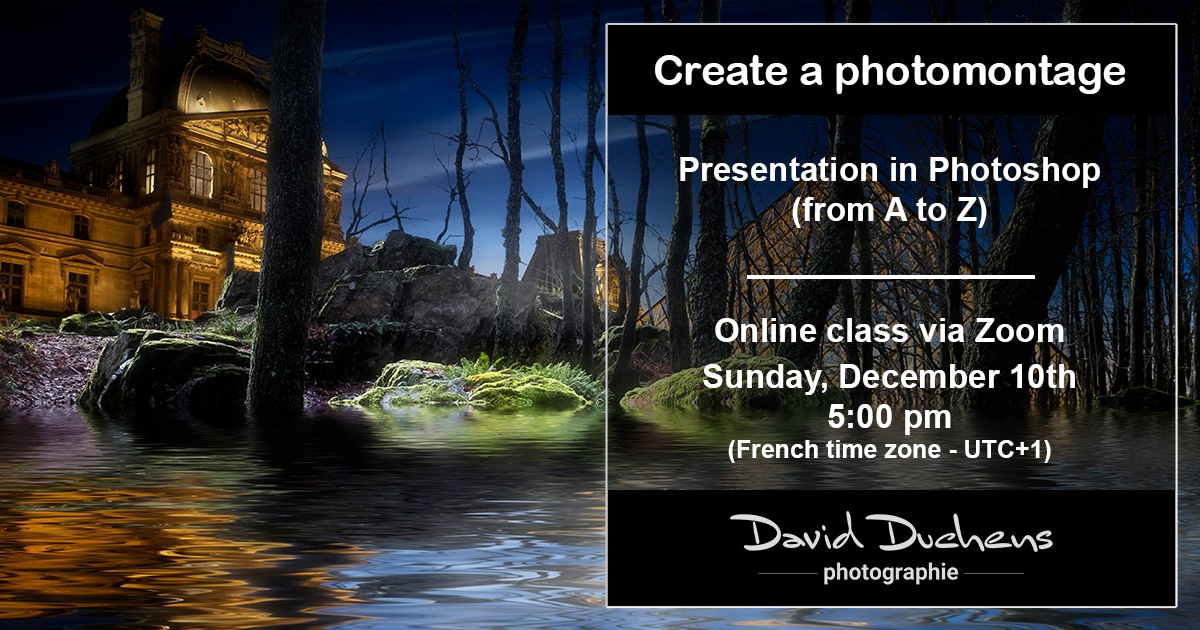 NEW PHOTOSHOP PRESENTATION
I will be presenting on Sunday, December 10 at 5:00 p.m. (French time zone - UTC+1) the complete process for creating the image you see in the presentation poster.
This is a free class. It will take place by videoconference via Zoom.
The registration Zoom link will be communicated in my newsletter a few days before the presentation.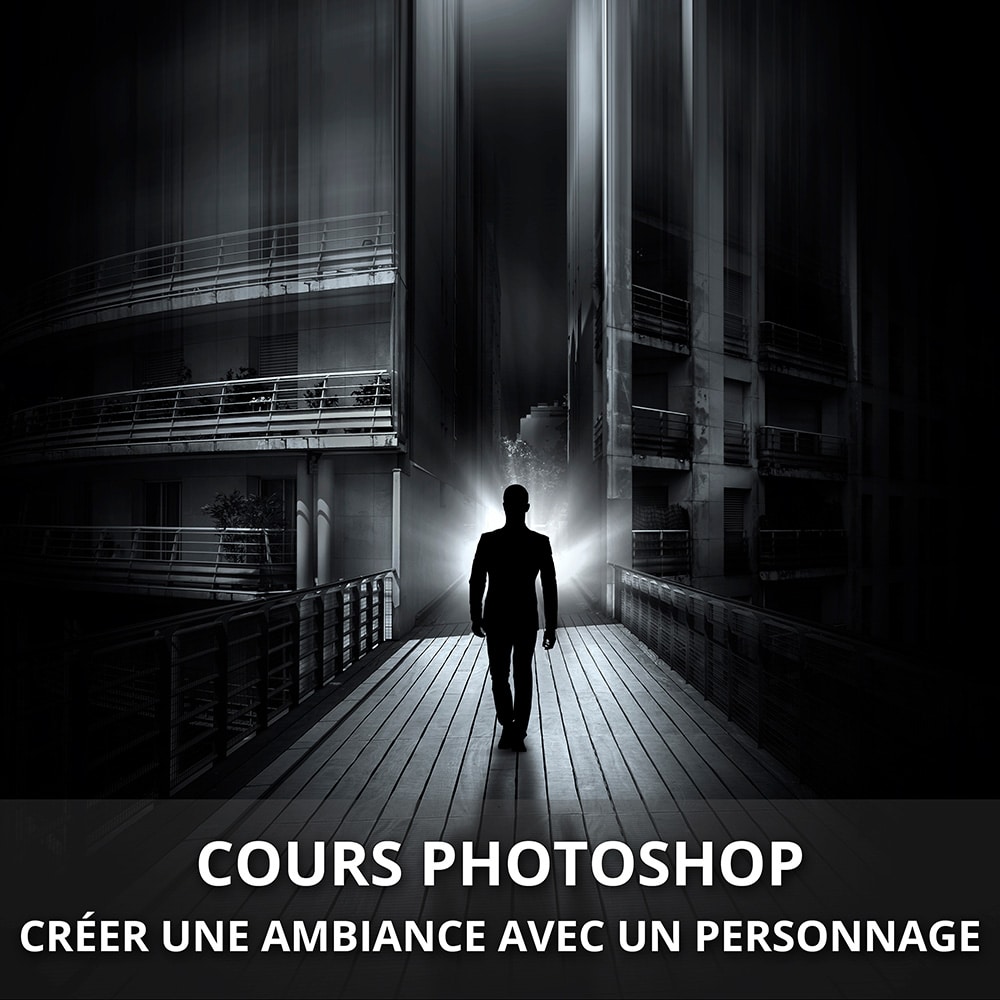 NEW PHOTOSHOP COURSE
I'm delighted to announce the launch of a brand new Photoshop course.
You'll learn how to insert a character into a scene and create a mood.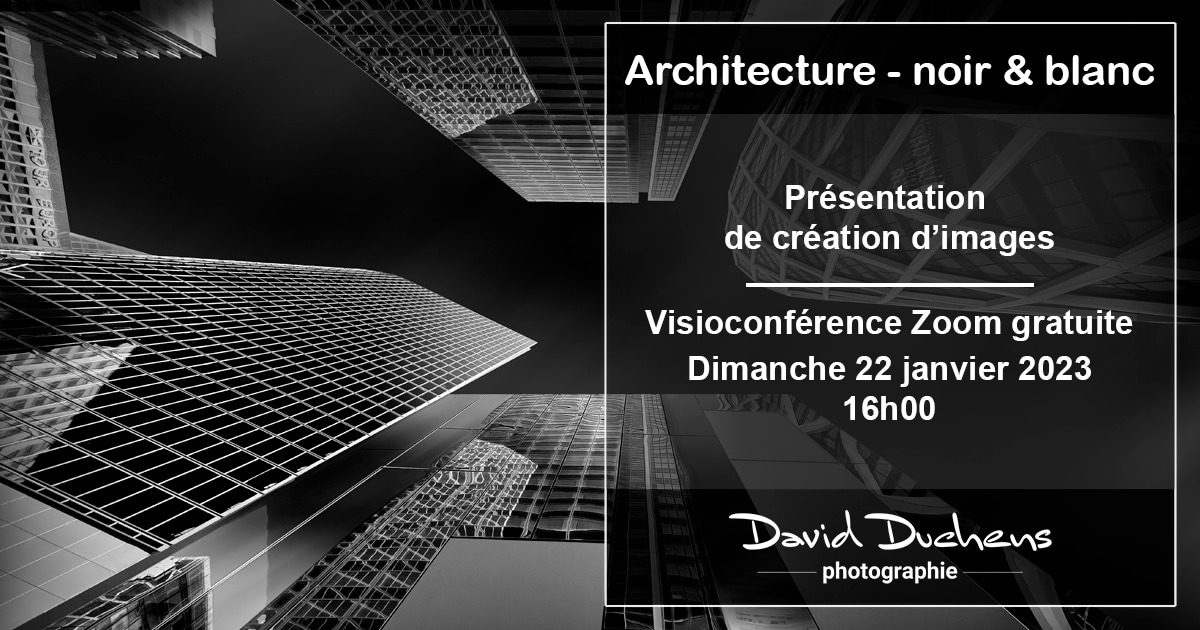 REPLAY AVAILABLE
You will find the replay of this video conference presentation on my YouTube channel.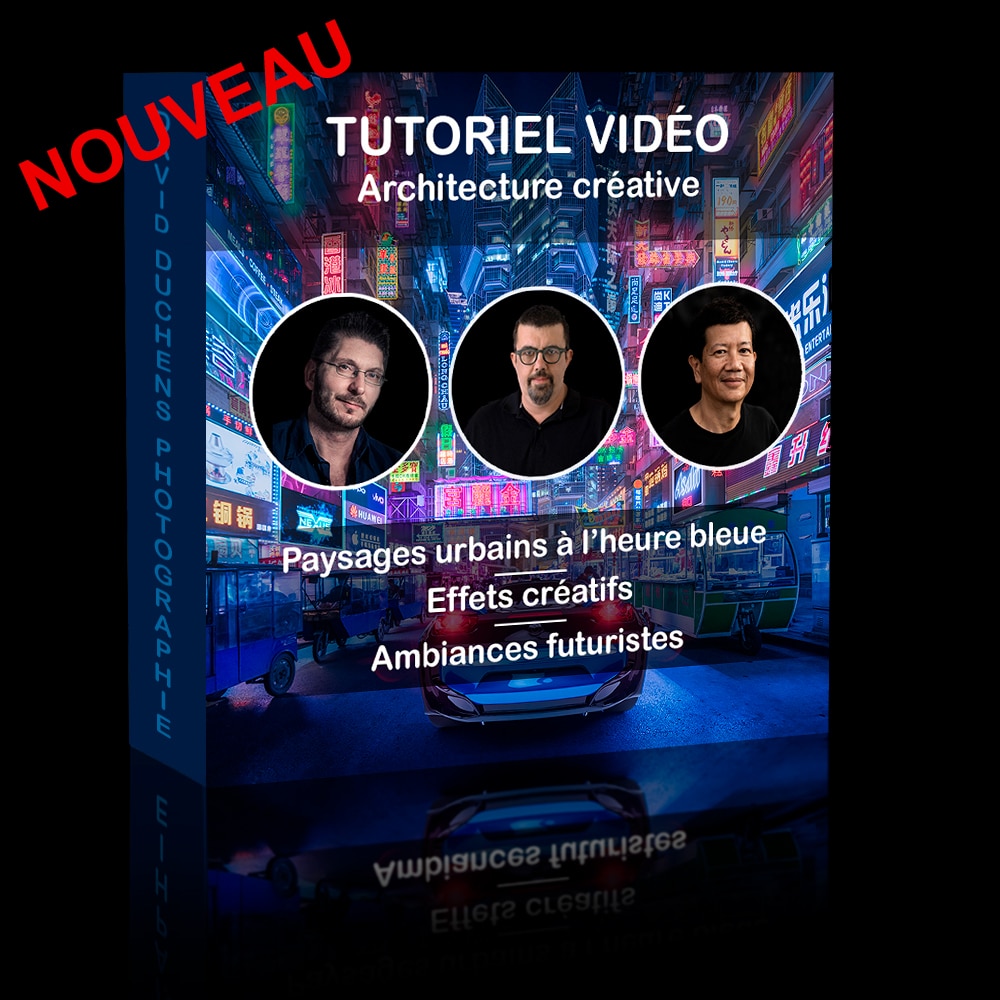 The replay of the creative architecture online workshop is now available for purchase. The videos of the 3 sessions as well as the exercise files are provided for download.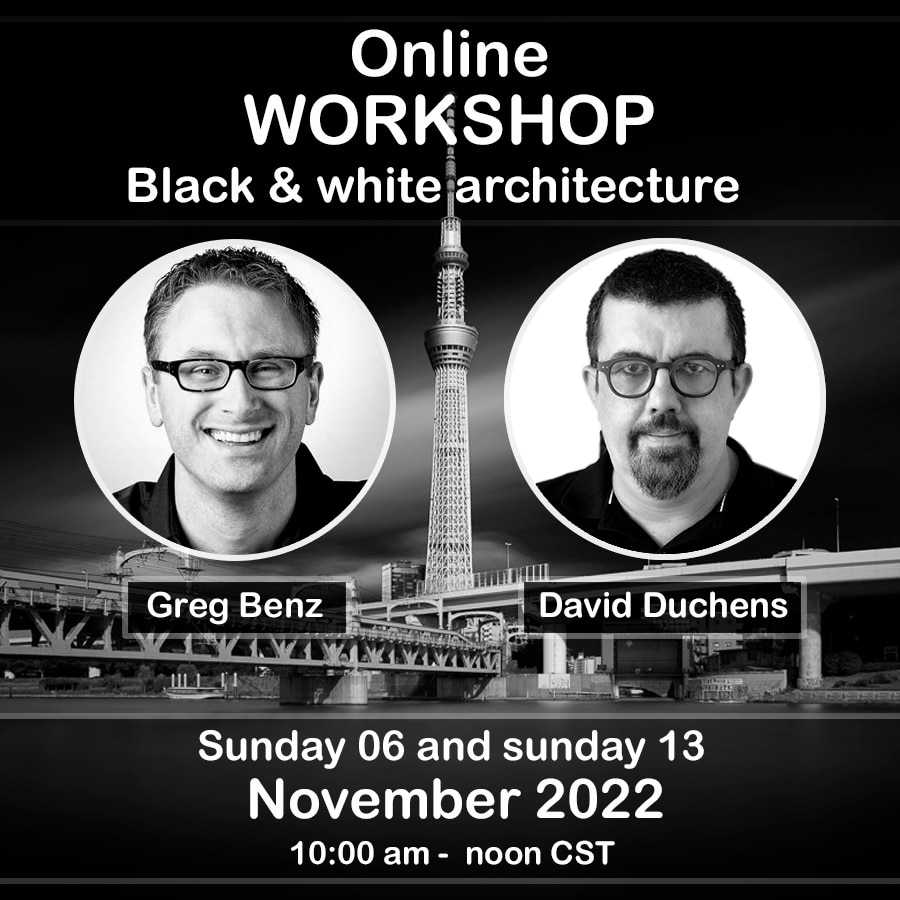 The replay of the workshop I organized in collaboration with Greg Benz in November 2022 is available
This workshop is offered in English only.
You can read the details and purchase by clicking on the link below: