TTC rate per person
Length of course: 3 hours
Maximum number of participants: 4 (minimum: 2)
Location: the course takes place outdoors in Charleville-Mézières intra-muros.
The exact address will be communicated to the participants at least 48 hours before the reserved date.
The aim of the course: to acquire the basics of composition in photography
Requirements: know the technical basics (master your camera)
(see description below for more details)
To book, select a date in green and click on it, then click on the schedule that will appearand then click on the book button (follow the instructions to finalise your order)
This course will allow you to discover the rules of composition in photography.
A good knowledge of the rules of composition will serve as the basis for you, to obtain balanced and harmonious images. Also, once these rules are acquired, different choices will be available to you, and will allow you to adapt your composition, depending on the message you want to convey. Reading an image with the same subject may indeed be different, depending on how it was composed. The rules of composition allow to guide the viewer in the image, and thus retain his attention.
In the second part of this course, you will discover how to free yourself from the rules of composition, or more precisely how to get around some of them. Indeed, sometimes it is enough to simply move an element in a composition to create an interesting image.
Finally, I will give you advice on architectural photography, a field that requires great rigour in terms of composition.
The content of the course:
Composition rules (third-party rule, perspective, scale, form, etc.)
Lines (horizontal, vertical, diagonal, etc.)
Contrasts (color, position, etc.)
Black and white and composition (specificities)
Breaking the rules
This course is also available
private course.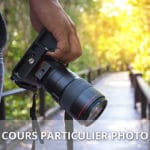 Only logged-in customers who have purchased this product can leave a review.